There are many reasons why women may choose to one day remove their implants. The examples below show examples of breast implants removal with either a total capsulectomy or an en-bloc capsulectomy followed by breast implant exchange (in these cases with  smaller implant) and a mastopexy (breast lift).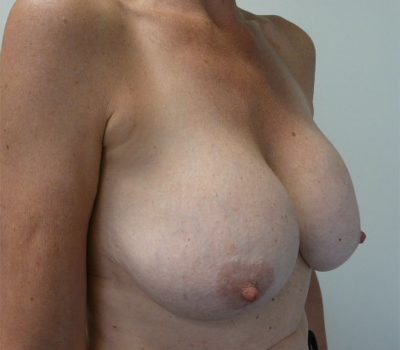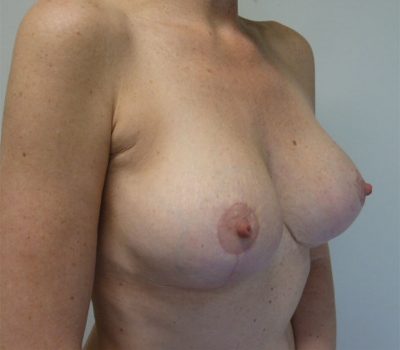 Waterfall effect following breast augmentation 16 years previously. No implant complication. On both sides a total capsulectomy was performed, the 280cc implants downsized to 210cc and a breast lift (mastopexy) performed.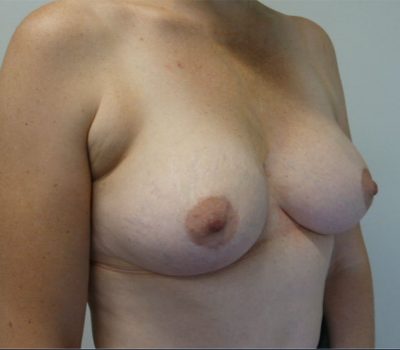 Breast droop and ptosis with 300cc implant placed 8 years earlier. Implants downsized from 300cc to 210cc and a mastopexy performed. Postoperative image 12 weeks later.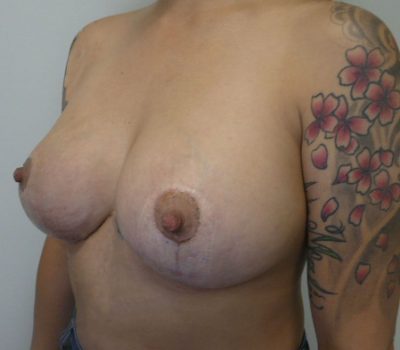 Grade 4 capsular contracture of right breast after trauma. Implants placed 14 years previously overseas and too large for frame. Bilateral en-bloc capsulectomy, 425 cc implant downsized to 330cc moderate profile implant under the muscle and mastopexy after 8 weeks.